Barbering
Looking for a "barber near me" – then look no further.   Upper38 provide expert barber services including gents perms, long hair barber cuts, fades and classic barber cuts.   With 30 minutes per barber slot (extra time for beards), we will always deliver your  barber requirements.  But don't take our word for how good our barber services are, check out what our barber clients say on Facebook  or Google .  Want to see some of our barber cuts – take a look at our gallery
Excellent
4.7
★
★
★
★
☆
Based on 297 reviews from
review us on
Sophie Harris
★★★★★
Couldn't recommend the salon enough. I had my hair done today by Eda who was so lovely and gave brilliant advice on how to keep my hair healthy. Love my new haircut and it feels amazing, thank you!
Response from the ownerAmazing review - thank you so much Sophie x
Emma Turner
★★★★★
I have had the loveliest experience today at Upper38! From my initial enquiry yesterday, to the thorough consultation, right through to the end of my blow dry today, the team have been wonderful! Everyone was professional, friendly, knowledgeable and incredibly talented! Thank you Lewis and Pauline for a brilliant day - I absolutely love my new hair!! See you again soon xx
Response from the ownerEmma thank you so much - it was a delight for us to have you in the salon and your hair looked amazing x
Denisa Šilhánová
★★★★★
My second visit to Upper 38 for bailage and cut with blow dry with Amanda - amazing look, staff very friendly and helpful. Would definitely recommend!
Response from the ownerThank you so much Denisa - very much appreciated x
Mike Prynn
★★★★★
Been using Upper38 for about 6years now and never had a bad haircut. Excellent, friendly and accommodating service and a lively vibe, and Very reasonably priced!
Response from the ownerMike, as always a pleasure to see you - love P x
Paul Walters
★★★★★
Had my haircut today by MarieShe did an amazing job and definitely went above and beyond to sort out my messy uncared for hairThank you!
Response from the ownerThank you Paul - it did look great - see you again. x
Sophie Naddermier
★★★★★
I had a wash, cut and blow dry done. Eda was really nice and my hair looked amazing afterwards. I would definitely recommend.
Response from the ownerSophie we very much appreciate your review, glad you liked it xx
Lisa Goodwin
★★★★★
A lovely friendly salon. Option to sit or lay to have your hair washed which is great if you suffer with neck pain. I had my hair coloured and cut by Eda who is a perfectionist and I'm so happy with it. A really relaxing afternoon and I came away feeling pampered 😁🧏‍♀️
Response from the ownerThank you Lisa for taking the time - glad you enjoyed the lie down backwash option and, yep, Eda is a perfectionist. See you again soon. Regards
RedBing Industries
★★★★☆
Response from the ownerThank you , very much appreciated xx
Lewis Cunningham
★★★★★
Great haircut from Lewis Coleman, as always! Really welcoming environment thanks to Pauline who is always friendly 🙂
Response from the ownerLewis, thank you for such a lovely review! And you mentioned me, sooo pleased. See you soon xx
nliberta90
★★★★★
Friendly and great service as always.
Response from the ownerHey Navida, really great to see you again, hope that foot is on the mend - see you again soon xx
jacky bartlett
★★★★★
Upper38 hair cut as requested lovely thanks Marie
Response from the ownerThank you jacky xx
Oliver Gatton
★★★★★
I found Upper 38 through my university and I'm glad that I did. Kat was lovely and friendly. She helped me choose what I wanted and then cut it to how I wanted. All the staff were really friendly and it was a really nice environment in there so I would definitely recommend
Response from the ownerThank you Ollie - very much appreciated- see you again soon x
Jackie Bray
★★★★★
This was my first visit at this salon ,And my hairdresser Amanda cut my hair in a new style , absolutely loving it , she done an excellent job , it was so good I booked another appointment the following week for highlights and that made my new hairstyle look even more amazing , thank you soo much
Response from the ownerJackie thank you - glad you enjoyed the visit and we'll see you in December. Xx
Kellie Scott
★★★★★
Incredible service, friendly people and very creative to boot. It's not just a hair cut it's an experience with friendly chat and personalised service. Normally hate going for hair cuts or beauty treatments but as this is the second time I've been to Upper 38 that in its self is a positive review. I've already booked in for nails, brows and hair for December.
Response from the ownerYour hair is such a cool look Kellie - thank you - see you in December x
James
★★★★★
Me and a colleague have been going to upper 38 to have Lewis cut our hair for over a year now. Always a great laugh and never any complaints about the job. Always ready for us on time and an awesome bloke! Will recommend and continue to use!
Response from the ownerThanks James - always good to see you guys x
Sue Hogan
★★★★★
First visit today, staff couldn't be more helpful. Love my hair, definitely going back ❤️
Response from the ownerThank you Sue , much appreciated x
Emma Searle
★★★★★
Went this week for waxing and had a fab experience. Really helpful and well done, great price and excellent customer service. Made to feel welcome. Intimate waxing made to feel at ease
Response from the ownerThank you Emma - much appreciated x
Rose Cutting
★★★★★
First time I'd been to this salon and it was great. Kat cut my hair and she did a great job, I love it .Everyone was very friendly andI will definitely go back
Response from the ownerThanks Rose - see you again soon we hope xx
Klaudia Glogowska
★★★★★
Amazing service, so happy with my hair! I asked for a shaggy cut and jade green colour, got exactly what I wanted, they made sure everything was just as I wanted thank you! Would 100% recommend
Response from the ownerThanks Klaudia - glad you enjoyed it xx
Karen Shackleton
★★★★★
Thankyou Lewis, loving the length of my hair.
Response from the ownerThanks Karen x
Carole Frith
★★★★★
Amanda did a fantastic job on my hair today, well pleased with it, I left it up to her & it's amazing, thank you Amanda 😊
Response from the ownerThank you Carol, it was great to see you again. See you next time xx
Megan Anne
★★★★★
I absolutely love Amanda! She always listens and takes her time to make sure you're happy with your hair. She is great with curls, so if you have curls go and see Amanda!
Response from the ownerThank you Megan, we love her too, and we love her passion for curly hair xx
John Clamp
★★★★★
As always, great service at Upper38, relaxed atmosphere and highly professonal and skilled staff. Amanda Is the best there is for barbering and women's hair and colouring. Simply the best salon in Plymouth!
Response from the ownerThank you John, always good to see you xx
Keira Hennings
★★★★★
All of the staff were so lovely and welcoming, I have never been to them before but would definitely go again. I was delighted with my hair! Thank you!
Response from the ownerThank you Keira, glad you enjoyed the visit. see you again soon x
Excellent
4.9
★
★
★
★
★
Based on 535 reviews from
review us on
Tina Hale
★★★★★
Loved this place - everyone was so friendly and loved my hair. Can't recommend enough
Helga Pinn
★★★★★
Professional and attention to detail. Great first experience. Kat really understood my hair and what I wanted. Thank you Upper 38. I'll be back.
Cally EP
★★★★★
I had a cut and balayage done with the lovely Amanda and I am delighted with the results! I am very low maintenance and never know what I want but Amanda was very helpful with suggestions and asking the right questions and made me feel really at ease and understood my style! She was also very kind and accommodated squeezing me in before my holiday, I didn't catch her name but the receptionist was also really lovely!
Catherine Ansell
★★★★★
Very reasonably priced for an excellent service! Love the tips I get given on how to style my hair!
Liam Dungate
★★★★★
Brilliant hair salon, having the ability to book slots makes it so much easier to work around. The stylists are beyond professional and are always quick to update me on appointment changes and updates. Its incredibly fair priced and I've never had an issue with them. Forever recommended!!!!!!
Gaynor Dolton
★★★★★
Just had a fabulous cut and blow dry from Amanda @Upper38. She also gave me loads of great advice and has made me feel like a million dollars. Thank you 😊
Sarah Curtin
★★★★★
Great service and amazing cut by Amanda.
She also does a good job and the staff are super
Friendly and the price is very reasonable. Would definitely recommend.
Martine Hall
★★★★★
My second time with Amanda. Another great experience and for a curly top, it's always a worry. But Amanda has got it right, and great highlights too.
It's also a really nice atmosphere in the salon. A great mix of clients; it feels diverse and inclusive. All the staff seem so lovely and it has very relaxed feel.
Liz Jane Raper
★★★★★
Highly recommend Upper38, literally everyone was just so lovely from booking the appointment to everyone in between. It's such a chilled out salon, so relaxing and nothing felt like a chore, they were so attentive and I couldn't have wished for a better finish, it was exactly as I had pictured in my mind.
Natalecia Ford
★★★★★
Cody was amazing, I would recommend her to anyone needing intimate waxing. She is very professional and gentle. The staff are friendly too.
Kara Noble
★★★★★
Wonderfully friendly salon. Amanda does my hair, I imagine I'm not the easiest client, she is always so kind and patient and most importantly so skilled and talented.
Isabelle Miles
★★★★★
I came in for a dry cut and Eda did my hair beautifully and curled it. She always makes my hair look so beautiful and I leave feeling great about it. I couldn't recommend her highly enough. She is a brilliant hair dresser
Jack Tucker
★★★★★
I had an amazing perm experience today at Upper38! Incredibly skilled and attentive. She listened to my preferences and executed the perm with precision. The result? Stunning, natural-looking curls that have garnered compliments from everyone. The salon's welcoming atmosphere and attention to customer comfort made the experience even more enjoyable. I'm beyond satisfied and will definitely be returning to Upper38 for future hairstyling needs. Highly recommended! ⭐⭐⭐⭐⭐
Jessie Mullen
★★★★★
I had a fantastic experience at upper 38 Lewis is a top guy who gave me an awesome haircut and put a cucumber in my iced water which was so refreshing that I will be doing at at home from now on, cheers upper 38 and to the main man Lewis. 🤙
Nadia Sibunruang
★★★★★
First time going to Upper38 and would 100% recommend. They are all so lovely in there and I had Lewis who was amazing. He did my hair perfectly and I couldn't be happier with it. Will definitely be going back! ⭐️⭐️⭐️⭐️⭐️
Lucia Lucia
★★★★★
Thank you to Eda! I love my hair results! I came in with a hint of blue, and a mess of very out grown balayage hair! She has worked miracles, and I am just so happy. She has great attention to detail and is lovely, and highly recommend Eda's service to anyone. The rest of Upper 38 staff were also lovely. Thank you so much x
Annabelle Mufti
★★★★★
This was my first time visiting the salon and I couldn't recommend Eda enough! So happy with my new hair and she was so kind and lovely, what a pleasant experience!
Steven Neck
★★★★★
Fairly new to Upper38 and have been going for about 3 months now. You always get greeted when you walk in. Professional and friendly manner.
Happy with my new hair style, which Amanda was personalised & patient to cut it the way I wanted it after showing pictures.
Dave Appleby
★★★★★
I use Upper 38 as my barber and thoroughly recommend it. Guys - ask for Lewis! He knows what he's doing and listens to what you want.
Toby Lever
★★★★★
Good group of people, chilled atmosphere and best haircut I've had in a while!
Jozmari Legawan
★★★★★
Great place to get your hair done. People are nice and overall a friendly environment. I had a perm done and couldn't have asked for a better result. highly recommend to come here.
Tracy Smith
★★★★★
This was my first time in this lovely Hairdressers , had Amanda I came away very happy with my new haircut, am definitely coming back . It was a pleasant experience, would definitely recommend
Sue Jobling
★★★★★
So friendly, and excellent service
Jazmine Holness-Osman
★★★★★
Thank you so much everyone was so lovely very friendly atmosphere! In love with my haircut from Amanda she has made my curls look amazing again! 💕

Best curly hair cut I've ever had!! 😊
Laura Penrose
★★★★★
I had Eda today for my hair. She was incredible from start to finish. The attention to detail, the cut, the style, the colour is just gorgeous. I am in love with it all. 🥰

Also a shout out to barber Lewis who did my husbands hair, it is perfect as always and safe to say we love his music 😁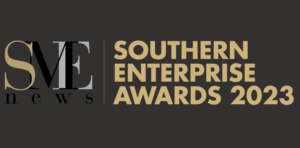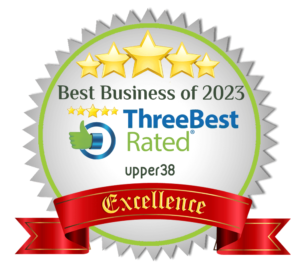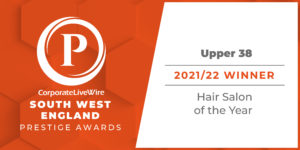 WALK-INS WELCOME BUT MAYBE PHONE FIRST 01752 228422
Offers & Promotions on BARBERING
17% DISCOUNT ON ALL GENTS CUTS AND SHAVES FOR STUDENTS, NHS, POLICE, FIRE, FORCES, SENIOR CITIZENS

Gents
Cuts
10% DISCOUNT for Students, NHS, Police, Fire, Forces, Senior Citizens (*excluded):

Clipper Cut (1 or 2 grades)- £10
Barbered Cut – £14
Barbered Restyle – £17
Gents Long Hair £16.00
Fade + £3
Beard Trim + £5
Wet Cut +£4
Hair Art - from £5

Boys cuts - aged 6 and below £10 (unless an adult cut is requested)
Age 7+ will be charged at discounted rate
Colouring
Includes cut and style:

Full Head Woven Highlights from £45
Full Head Tint – from £45
Grey Blending – £22

(£5 – £10 extra for Toner/Tint if required)
If bleaching is required prior to tinting, price on consultation.
Note: A skin test is required on all colours and tints at least 48 hours before application.
Perming
Top Head only Perm (inc skinfade) £55.00
Full Head perm from (inc cut) from £50.00


Cut Throat Shave
Express Wet Shave - Hot towel (lemon-scented) razor shave (20 mins) - £10
Luxury Trad. Wet Shave ( includes lemon-scented hot & cold towels, exfoliation and moisturise/ massage face 45 mins) – £16
Beard Shape - FROM £12
Traditional Head Shave – £14
Traditional Head and Face Shave – £23
Waxing
Chest wax– £18
Back wax – £18
Eyebrow wax – £6
Eyebrow thread - £7
Ear-hair wax-£6
Nose-hair wax-£6
Ear & Nose-hair wax-£10
Ear,Nose & Eyebrow wax-£14
Chest Wax-£18
Back wax-£20
Chest and Back wax– £30
Chest and Abdomen-£26
Intimate Waxing- from £20

Nails
Manicure – £12
Pedicure – £14


Copyright © 2023 Upper38. All rights reserved. Sitemap.
Milk_Shake Hair Products
milk_shake hair products have a fantastic porfolio of professional products that include a range of colours, shampoo, conditioner, intensive hair treatments and hair styling products that will all become the perfect additions to your daily hair care routine.
Part of the Z-one concept group, a young, innovative and dynamic Italian company offering hair and beauty products worldwide.
milk_shake offers the benefits of milk and fruit for wellbeing and beauty to satisfy the needs of the discerning consumer and salon professional.
×
Kaeso Natural Skincare Range
The Kaeso ethos is to embody naturally derived ingredients with essential treatment formulas to deliver effective and luxurious professional products. All products are free from Parabens, Sulphates, Propylene Glycol and Mineral Oil.
Kaeso's unique formulations are made with the finest, natural ingredients to assure the highest quality skincare. Natural ingredients are a fundamental part of the formulas and have been from the start. The formulation team at Kaeso source proven and effective botanical extracts and are committed to choosing ingredients that are renowned for their true benefits to the skin. Each product has been carefully designed to meet with Kaeso's Innocence Criteria.
Kaeso and Upper38 offers an array of specialised treatments to address the individual preferences and skin's changing needs. Within the extensive Kaeso collection, there is a fusion of natural products that maintain and restore your body, mind and well being and allow you to create a simple and personalised regime to achieve great results.
×
Uppercut Deluxe
With strong hold and just the right amount of shine that doesn't dry out, this Pomade has it all. The best bit – it washes out with no fuss.
Deluxe Pomade has been designed for the discerning kinda guy who has a particular style in mind. Perfect for timeless, classic looks – such as high pompadours, side parts or slick-back sides
×
Reuzel Pomade
One of the World's best known grooming pomades for men, Upper38 use and stock both Blue Reuzel Pomade, and Red Reuzel Pomade.
×
Knotty Boy
Got dreadlocks? Always wanted 'em? Since 1998, Knotty Boy DreadStuff dreadlock products have been helping hundreds of thousands of people, worldwide and of ALL hair-types, get nappy and happy. Knotty Boy all-natural (and sweet-smelling!) products make starting, maintaining and now even REMOVING dreadlocks fast, clean and SO easy. Yes indeed, knotty boy products, are a great selection of dread products that are especially designed to make your dreadful journey as speedy and easy as possible.
×
Sienna
Spray tanning for a natural looking tan – A professional spray tan that's good for you
Is now more popular than ever before thanks to our developments in product formulations and application equipment.
Gone are the days of the 'orange' jibes that plagued the industry, as Sienna X spray tanning now gives a gorgeous, natural- looking tan without the inherent dangers of skin damage that can result from over exposure to UVA/B rays, letting you look stunningly tanned all year round.
Just some of the reasons why you should have a Sienna x spray tan, its …
Quick – takes just 10 minutes
Safe – no UVA/UVB to damage your skin
So natural looking – different strengths to suit your skin type
Good for you – no wrinkles just nourishing/moisturising ingredients
High profile – top shows and celebrities love Sienna X
Confidence boosting – you'll love the way it makes you look and feel
×
men-u
men-u is a multi-award winning, critically and media acclaimed range of men's grooming products available from top salons and barbers. It is a revolutionary line of high performance, ultra concentrate products. A little goes a long way!
×
Grey Blending
Men Are Not Women
Men have their own styles. Their own cuts. And their own attitude. To blend the gray from a man's hair, you need techniques and products crafted specifically for him.
For more than 15 years, American Crew has been the salon brand that men trust. Now we're introducing a gray blending system for their unique needs. It gives you the ability to create natural colour men want in just five minutes.
×