About Us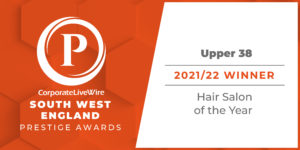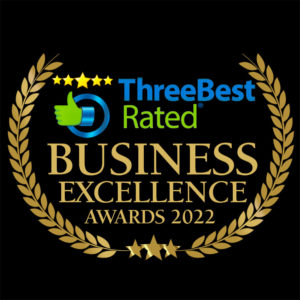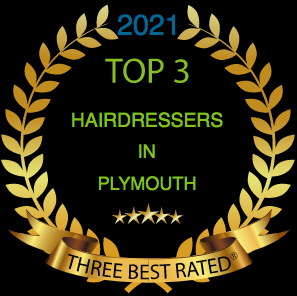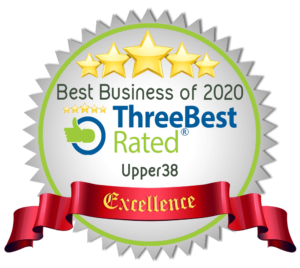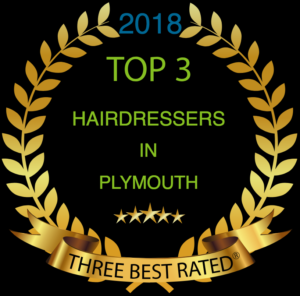 A MULTI-AWARD WINNING SALON!
Corporate Livewire has awarded us the prestigious Hair Salon of the Year 2021-22 (South West) and Upper38 has been one of Threebestrated Salons for over 4 years in a row.    We were also listed as one of the Top Ten Devon Hairdressers/Barbers (SouthwestNews.co.uk August July 2020).
APPROACH
We don't believe "one style fits all"  so we take the time to LISTEN to you, and then work with you  to tailor the right look.   Attention to detail is key to our team –  we know the importance of the right grade of fade, that your highlights go right to the root, that when you say take an inch off, you mean an inch.   But don't take our word for it, check out what our clients say on our Facebook page, or on google, or have a look at our gallery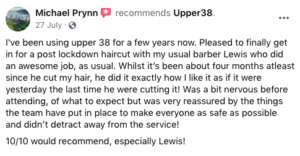 The Team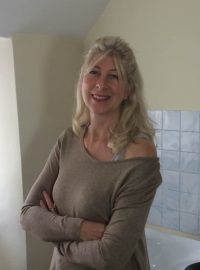 Pauline
Hi, I'm Pauline, Manager and Owner of Upper 38.

A key part of my role is to ensure that all our staff work with each client to understand exactly what they want, and then deliver exactly that at affordable prices. Having recently moved to our newly refurbished salon in January 2022, we had an opportunity to create a cool and contemporary environment (check out our lie-down backwash units) whilst retaining our friendly and relaxed approach.

We look forward to welcoming you to our new Mutley Plain salon.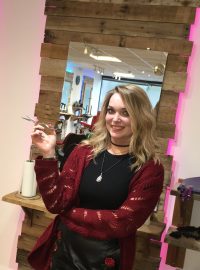 Marie
Hello - I am Marie, and I joined Upper 38 over 5 years ago. The boss calls me the bob queen, as it's my favourite cut, but I honestly love doing everything from highlights to hair-up, to the latest on-trend colours and balayage within the buzzy and busy environment of Upper 38.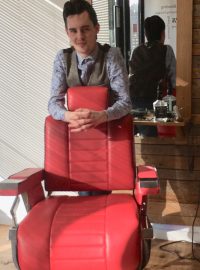 Lewis (Barber)
Hi - my name is Lewis and, I have been working at Upper 38 for over 5 years. I love chatting to clients, and work hard to excel in all areas of barbering including skinfades and wet shaves. I look forward to welcoming you to my chair.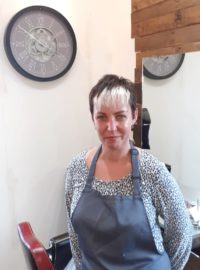 Jenny
Hello - I'm Jenny and I have been a stylist for over 20 years.
Having previously worked at the prestigious HAC in Kingsbridge, I joined Upper 38 afterlockdown in 2021, and haven't looked back. I love the variety of clients we get, and the variety of cuts and colours required to fulfill their needs. Whether its perms, or gents barbering, or the latest colours and haircuts, I like to think we deliver it here at Upper 38 at an affordable price and in a relaxed, friendly environment.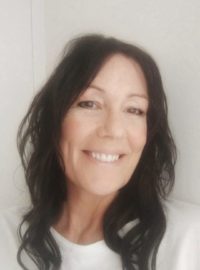 Amanda
Hi - I am Amanda and I joined Upper 38 last year, having returned to the UK from New Zealand. I have over 25 years experience in gents and ladies hairdressing. I have always loved being a hairdresser, best job in the world, and I love bringing my cutting, colouring and perming skills to our lovely new salon on Mutley Plain.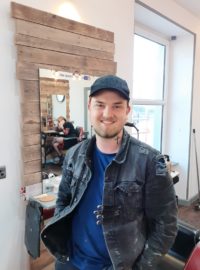 Lewis (Stylist)
Hi - my name is Lewis and I have been working at Upper 38 since early 2021. Although I cover all areas of ladies hairdressing, I guess my favourite is fashion colours and exotic balayages.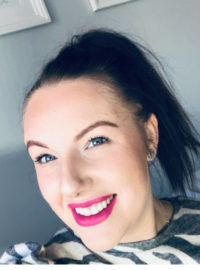 Gemma
Hello - my name is Gemma and I have worked at Upper 38 as a Beautician for over 10 years (albeit I took a 2 year break when I went to work in Cyprus at a Spa Resort). Acrylic nails, waxing, facials, lash extensions - I just love delivering beauty services in this relaxed and friendly atmosphere.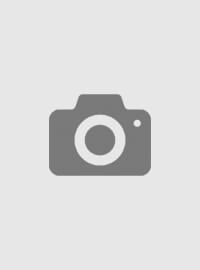 Eliza
Hello - my name is Eliza and I work at Upper 38 managing Reception. My job is to ensure you are booked with the right person at the right time, and to look after you once you arrive. I thrive in this busy environment, and love looking after the hundreds of clients that come through our door each week.
Copyright © 2022 Upper38. All rights reserved. Sitemap.
Milk_Shake Hair Products
milk_shake hair products have a fantastic porfolio of professional products that include a range of colours, shampoo, conditioner, intensive hair treatments and hair styling products that will all become the perfect additions to your daily hair care routine.
Part of the Z-one concept group, a young, innovative and dynamic Italian company offering hair and beauty products worldwide.
milk_shake offers the benefits of milk and fruit for wellbeing and beauty to satisfy the needs of the discerning consumer and salon professional.
×
Kaeso Natural Skincare Range
The Kaeso ethos is to embody naturally derived ingredients with essential treatment formulas to deliver effective and luxurious professional products. All products are free from Parabens, Sulphates, Propylene Glycol and Mineral Oil.
Kaeso's unique formulations are made with the finest, natural ingredients to assure the highest quality skincare. Natural ingredients are a fundamental part of the formulas and have been from the start. The formulation team at Kaeso source proven and effective botanical extracts and are committed to choosing ingredients that are renowned for their true benefits to the skin. Each product has been carefully designed to meet with Kaeso's Innocence Criteria.
Kaeso and Upper38 offers an array of specialised treatments to address the individual preferences and skin's changing needs. Within the extensive Kaeso collection, there is a fusion of natural products that maintain and restore your body, mind and well being and allow you to create a simple and personalised regime to achieve great results.
×
Uppercut Deluxe
With strong hold and just the right amount of shine that doesn't dry out, this Pomade has it all. The best bit – it washes out with no fuss.
Deluxe Pomade has been designed for the discerning kinda guy who has a particular style in mind. Perfect for timeless, classic looks – such as high pompadours, side parts or slick-back sides
×
Reuzel Pomade
One of the World's best known grooming pomades for men, Upper38 use and stock both Blue Reuzel Pomade, and Red Reuzel Pomade.
×
Knotty Boy
Got dreadlocks? Always wanted 'em? Since 1998, Knotty Boy DreadStuff dreadlock products have been helping hundreds of thousands of people, worldwide and of ALL hair-types, get nappy and happy. Knotty Boy all-natural (and sweet-smelling!) products make starting, maintaining and now even REMOVING dreadlocks fast, clean and SO easy. Yes indeed, knotty boy products, are a great selection of dread products that are especially designed to make your dreadful journey as speedy and easy as possible.
×
Sienna
Spray tanning for a natural looking tan – A professional spray tan that's good for you
Is now more popular than ever before thanks to our developments in product formulations and application equipment.
Gone are the days of the 'orange' jibes that plagued the industry, as Sienna X spray tanning now gives a gorgeous, natural- looking tan without the inherent dangers of skin damage that can result from over exposure to UVA/B rays, letting you look stunningly tanned all year round.
Just some of the reasons why you should have a Sienna x spray tan, its …
Quick – takes just 10 minutes
Safe – no UVA/UVB to damage your skin
So natural looking – different strengths to suit your skin type
Good for you – no wrinkles just nourishing/moisturising ingredients
High profile – top shows and celebrities love Sienna X
Confidence boosting – you'll love the way it makes you look and feel
×
men-u
men-u is a multi-award winning, critically and media acclaimed range of men's grooming products available from top salons and barbers. It is a revolutionary line of high performance, ultra concentrate products. A little goes a long way!
×
Grey Blending
Men Are Not Women
Men have their own styles. Their own cuts. And their own attitude. To blend the gray from a man's hair, you need techniques and products crafted specifically for him.
For more than 15 years, American Crew has been the salon brand that men trust. Now we're introducing a gray blending system for their unique needs. It gives you the ability to create natural colour men want in just five minutes.
×